Cred is a Bangalore based Fintech startup which claims to be the most rewarding credit card payment app ever. The startup is headed by Freecharge's founder Kunal Shah as his second venture. According to the sources, Cred is in talks to raise $100 million in its new funding rounds at a valuation of $300 million.
The company has raised its seed funding of $30 million at a valuation of $75 million in November 2018 from the bunch of investors including Sequoia Capital, RTP Ventures, Ribbit Capital, Gemini, and MVision. The fresh funding is likely to be raised from the existing investors itself. Expected valuation seems to be the huge jump for a five months old startup.
How Cred works
Cred is a rewards-based platform which gives you Cred coins for paying the credit card bill through the app. The number of coins is equaled to the amount of credit card bill paid. The user can add multiple cards, and Cred will take care of the payment dates, regular alerts, and hidden charges deducted by the banks.
Earned Cred points can be redeemed from the partnered brands you love or using #killthebill, where you can burn some of your coins to get cashback on your credit card.
Cred keeps updating the brands on a regular basis. The company is in partnership with the Costa Coffee, Fresh Menu, WeWork, Dine Out, Gaana Music, Blue Tokai, DocsApp, Tailor Man, Flyrobe, Airbnb, The Man Company, Jaypore and many more.
The target customers for Cred are the potential 44 million credit card holders and especially the ones who have the credit score of 750+.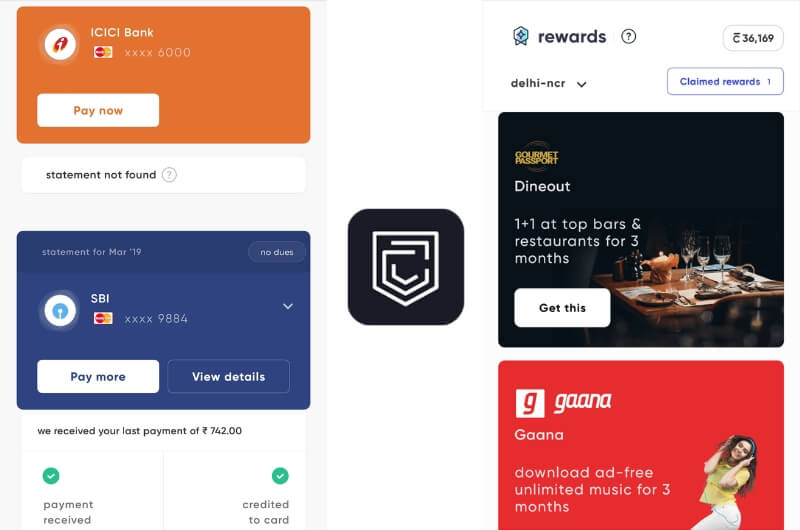 Kunal Shah is one of those key players in the startup ecosystem who have the reputation of building the scalable products and holding a great track record. His last venture FreeCharge was acquired by SnapDeal for $400 million in 2015 which was one of the biggest deal at that time. So, investors have a belief that Kunal must bring out something interesting from the Cred too.
Kunal is also an investor in 30+ companies such as Unacademy, Flyrobe, Jugnoo, Razorpay, Voonik, Daily Ninja, TVF, Shuttl etc.
Cred is testing on its UPI based Payments to make credit card payment seamless which will bring Cred into the direct competition of Paytm, Mobikwik, and PhonePe.
However, the funding talks are still under consideration but there are chances of clarification on this matter by the end of this month.